January 3, 2017
Komori G40 up and running ….
Our new Komori is now printing beautiful work. The UV ink gamut is greater and as the sheets are dry when they reach the delivery, the press is far more efficient.
The most striking difference is the exceptional results on uncoated paper. The richness and depth of images rival coated printing.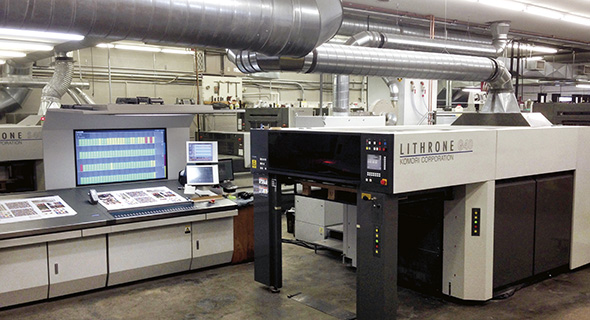 Categories: Around the Shop , Homepage , Shop News