December 6, 2016
New press installation

J.A. Miara riggers out of Wilmington, MA are here installing our new press. They are experts at moving heavy loads; this press weighs 101,840 lbs. The dolly moving the parts in can "only" lift 42 tons.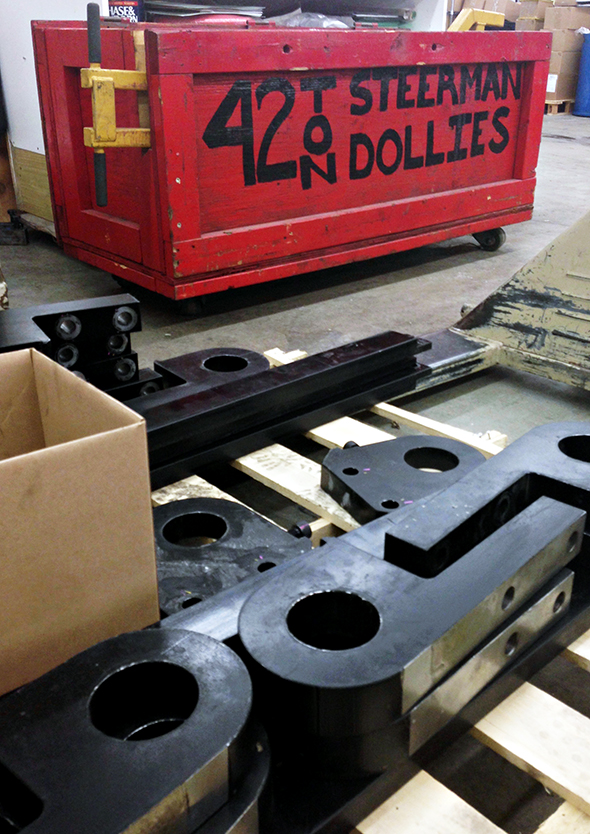 The truck arrived on Monday; by the end of Tuesday everything is in place. Here's the press with one unit still suspended.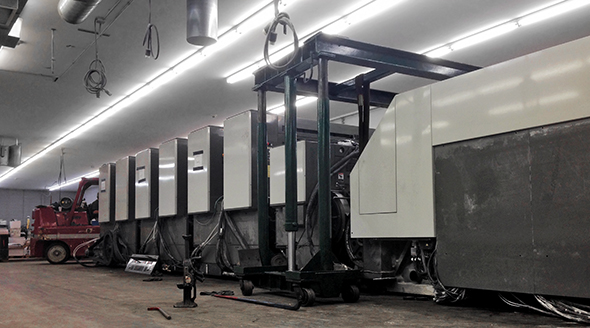 And, the inside of the press is shown below. It will take two more weeks to complete the wiring and hoses.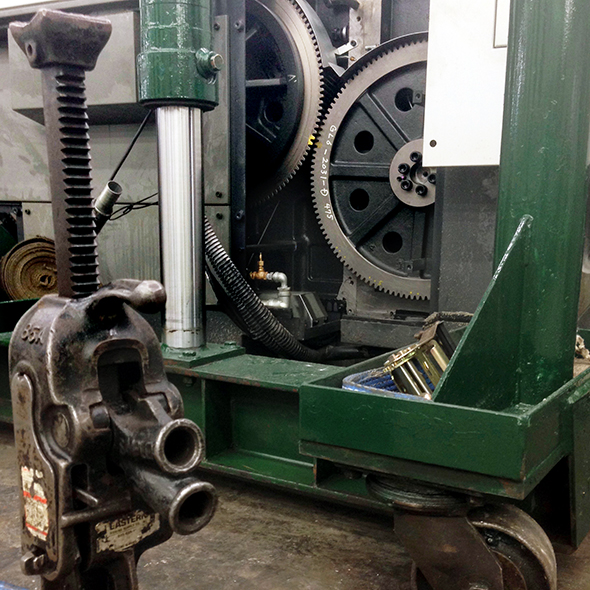 Categories: Around the Shop , Shop News