December 21, 2011
Installing the new Komori
Here's the floor space after we removed the older 6-color, which is going off to India.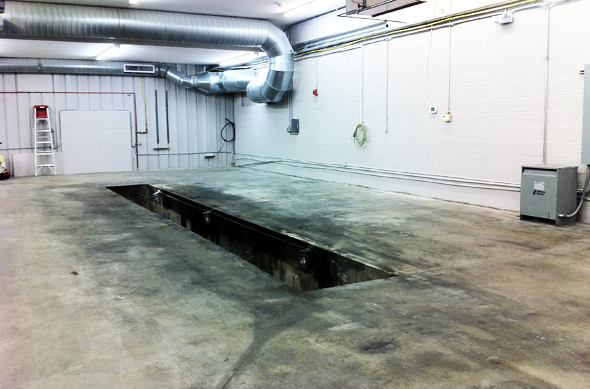 Rigging was done by Cote Corporation out of Auburn, Maine. They had installed the press at its previous location as well, so they were very familiar with the process.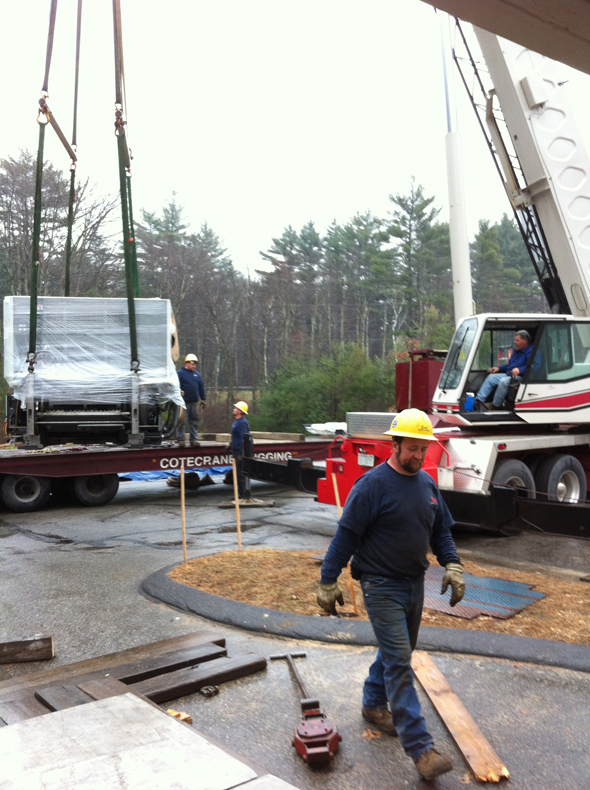 Here's the first unit, moving in.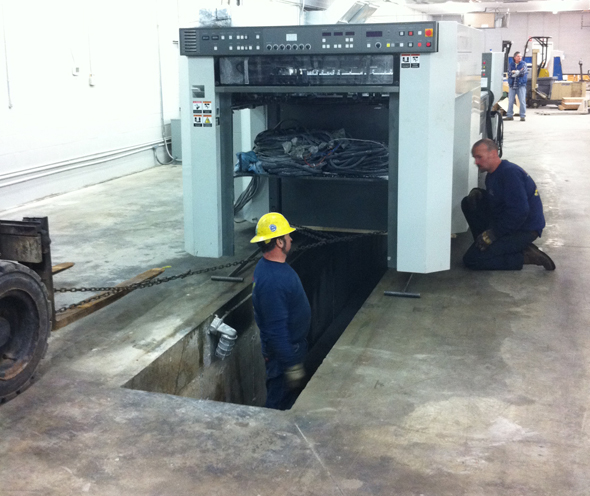 Categories: Around the Shop , Shop News